January 20, 2012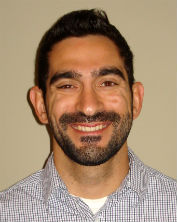 Anyone who has presented their work at a Quantified Self conference will already know the amazing Ernesto Ramirez. Ernesto is a doctoral student at UC San Diego's Center for Wireless and Population Health Systems, a leader of the San Diego QS Show&Tell meetup group, a regular blogger here, and a positive force inspiring people to live healthy lives. We are excited to announce that Ernesto has agreed to join us at QS Labs to share his goodness.
As our new Community Organizer, Ernesto will be helping to support new and existing QS Show&Tell meetups around the world, exploring social media channels to engage and cross-pollinate the global QS community, writing a "QS 101" series to guide people new to self-tracking, and generally helping to keep our collaborative, listening culture strong.
You can expect to see and hear more from Ernesto in the coming months. He is also @e_ramirez on Twitter and Ernesto Ramirez on Google+.
Welcome, Ernesto!