April 5, 2010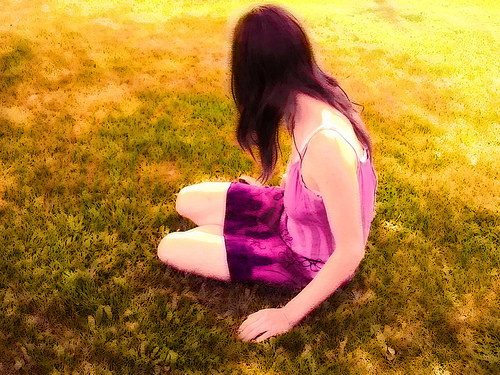 Yes, I did it.
On a crisp Tuesday morning
After 40 measurements a day for 1.5 years
I. Stopped. Tracking.
Why?
When I first wrote about my tracking
People thought I was narcissistic
What they didn't see
Was
The self-punishment
The fear
The hatred behind the tracking
I had stopped trusting myself
Letting the numbers drown out
My intuition
My instincts

I was afraid
Of not being in control
Of becoming obese like my genetic predecessors
I was addicted
To my iPhone apps
To getting the right numbers
To beating myself up
Each day
My self-worth was tied to the data
One pound heavier this morning?
You're fat.
2 g too much fat ingested?
You're out of control.
Skipped a day of running?
You're lazy.
Didn't help 10 people today?
You're selfish.
It felt like being back in school
Less than 100% on an exam?
You're dumb.
I'm starting to realize
That I need to
Trust
Listen
Accept myself
That I'm more than the numbers
That I'm beautiful, strong, and super smart
I don't need data to tell me that
And I don't need to punish myself anymore
Will I ever track again?
Yes, probably
For a specific goal or experiment
Or to observe a pattern
I'll try to keep an objective, non-judging eye
But then I'll stop
When I've seen what I needed to see
And learned what I wanted to learn
Like any tool
Self-tracking can be used for benefit or harm
I won't let it
Be an instrument of self-torture
Any. More.