June 10, 2011
I recently came across three contests relevant to the QS community, and wanted to pass them along.
1. data in sight: making the transparent visual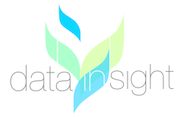 This is a hands-on data visualization competition held June 25th and 26th, 2011, at the Adobe Systems, Inc. offices in San Francisco's SoMa District. Open to coders, programmers, developers, designers, scientists, members of the media—anyone who believes that data is divine and has ideas for bringing it to life. Data sets will be provided, or bring your own. (Thanks to Indhira Rojas for sending this in!)
2. Health 2.0 Developer Challenge: Washington, DC Code-a-thon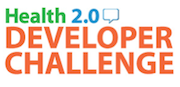 On June 11, 2011, developers, designers and other stakeholders will be given an overview of health care issues, tools and data sets, and asked to creatively design new tools for the health care space. Developers are encouraged to use OpenGov data sets as well as private data sets to create their application. At the end of the day, developers present their application to the group, and the best solution is awarded.
3. CureTogether Health Data Discovery Contest


Over the past 3 years, CureTogether has gathered millions of patient-reported data points on symptoms and treatments for over 500 conditions. But on a larger scale, how well does CureTogether data represent the general population? In this contest, stats-minded people are asked to challenge the dataset and see whether or not it holds up to existing research studies. There are cash prizes, and the deadline for joining the contest is June 29, 2011.
4. sanofi-aventis U.S. Innovation Challenge: Data, Design, Diabetes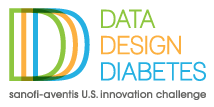 Starting July 1, 2011, innovators can submit their best data-inspired and human centered concepts for people living with diabetes. 5 semi-finalists will receive $20,000 and professional mentoring to develop a working prototype. Following a demo day, 2 finalists will be selected to receive an additional $10,000 to test their solution in a real life diabetes community. The final winner will receive $100,000 and a month stay at the RockHealth incubator in San Francisco to turn their prototype in to a scalable solution for people living with diabetes. (Thanks to Steve Dean for sending this in!)
Good luck! If you know of any other QS-related contests, please leave a comment.