Peter Torelli: 20 Years of Memories Tucked Away in Personal Finance Data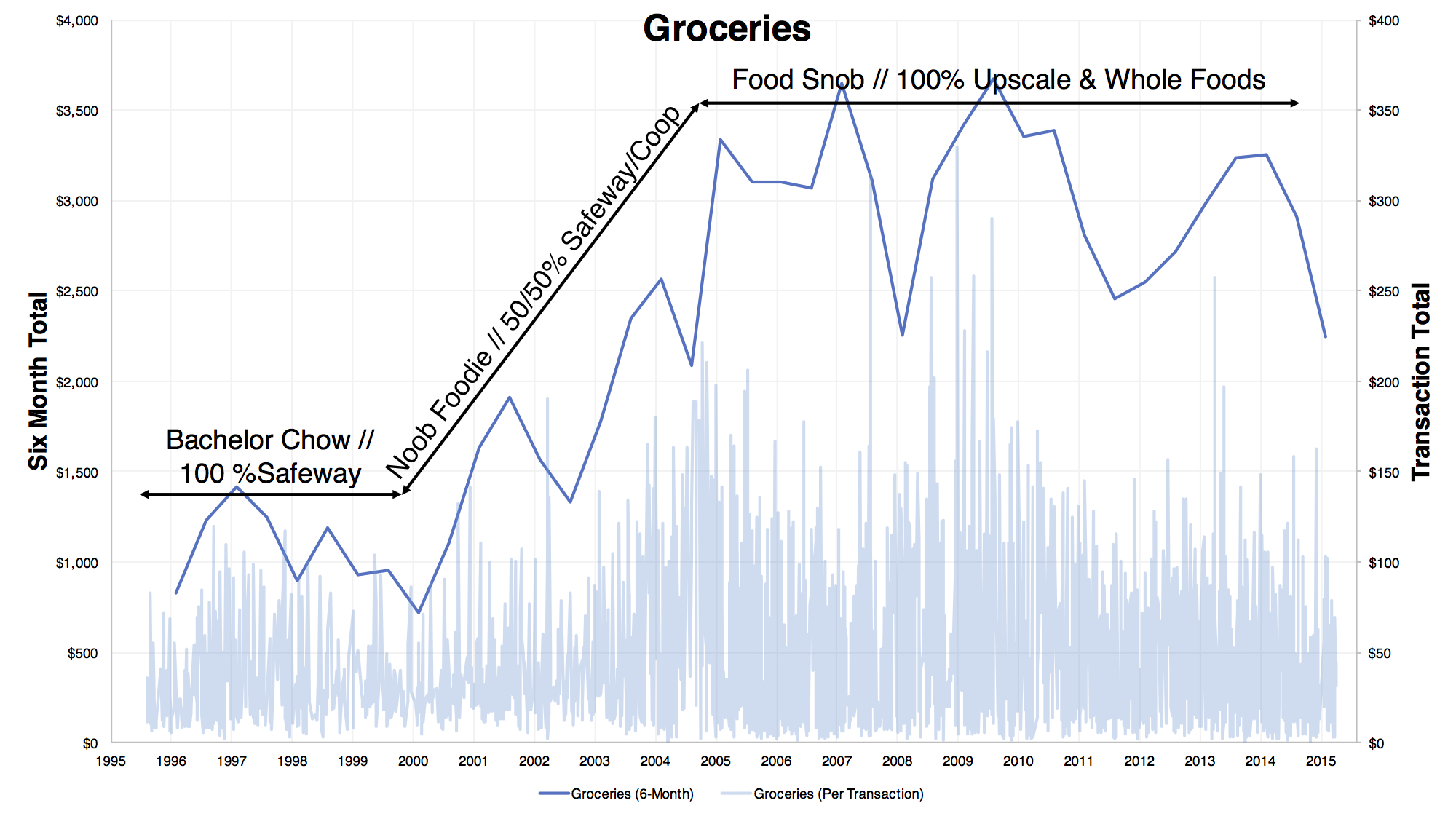 June 9, 2016
Peter Torelli had $2000 saved when he entered college. He knew that it wouldn't last long, so he had to be careful about his spending. He switched to using a credit card in order to have a record of his purchases and reconciled his accounts every month. It became a habit that he kept for a long time. A really long time.
Peter now has 20 years of financial data, and the way he's logged his data has followed larger technological trends. Starting with manually logging transactions in Quattro Pro and storing his data on floppy disks, his data now resides on Quicken's servers. These changes have brought better security with better backups, but also uncertainty about the ownership of his data and lack of flexibility to move his information elsewhere because of proprietary data formats.
One of the surprising findings is how many memories flooded back when he reviewed past transactions. Both memories and transactions are tied to places. A simple line item can trigger a forgotten moment with an out-of-touch friend. When Peter's spending trends are displayed on a multi-year timeline, it's not just a representation of his finances, but the chapters of his life as well.
There are many more great insights from Peter's talk at the Quantified Self San Francisco meetup in April:
You can read more about Peter's projects on his website. For more on this topic, here's a great roundup of QS projects related to money.