July 19, 2015
There are three very interesting QS meetups occurring this week. Chicago's event will be fitness focused, with talks on what it's like to work out with a weight system that changes it's resistance in real-time based on your performance and effort and learning from DXA body composition data. Shanghai will have a researcher talk from Preston Estep on using genetic data to improve health.
Ashland will have an amazing sharing of progress on current n=1 projects. Projects include exploring deep sleep with Beddit, looking at the difference between breath-based and blood-based ketone readings, and testing the effects of berberine on postprandial glucose rise. The last one is interesting is because it is placebo-controlled and double-blind, which can be difficult to pull off. I would love to hear more about his experiment design.
To see when the next meetup in your area is, check the full list of the over 100 QS meetup groups in the right sidebar. Don't see one near you? Why not start your own!
Monday, July 20
Chicago, Illinois
Tuesday, July 21
Shanghai, China
Sunday, July 26
Ashland, Oregon
Photo from QS Montreal's meetup last week
What a beautiful venue. If you organize a QS meetup, please post pictures of your event to the Meetup website. We love seeing them.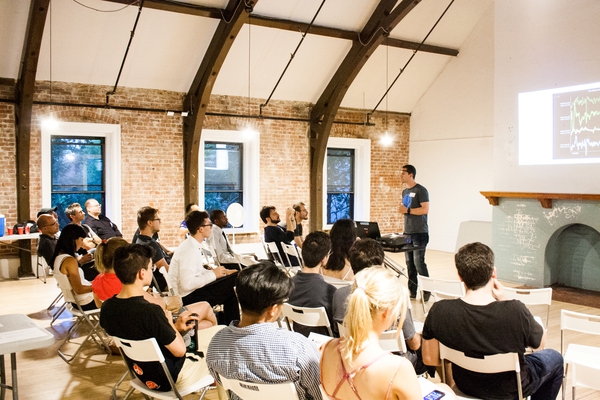 Photo credit: Maxime Chabot