Temple of Self: A QS Masters Design Thesis
August 11, 2012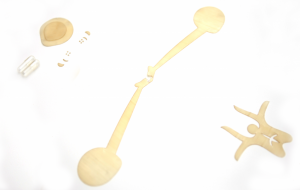 Aarti Vashisht has done some interesting QS-related work for her MFA at Art Center College Design.
She designed some prototype sensors that could be worn on our bodies in the future, and interviewed people to learn their thoughts on how these integrated sensors might impact their lives.
This is an image of the sensors she designed, to be worn across the shoulders and on the wrist, among other places. Take a look at her report here, called Temple of Self.