The Future of Education: Online and Quantified
March 11, 2011
If you haven't checked out Khan Academy yet, now is the time. Bill Gates calls it "the future of education," and Salman Khan himself has a very inspiring perspective. Khan spoke at the most recent TED conference about his project to create a series of free online videos and detailed self-assessments to educate anyone in the world. The audience gave him a long standing ovation, and I got chills watching it at home. Here's the video, and my own Khan Academy experience below it.
Yes, I'll admit it, I do math exercises for fun – sometimes hours a day. And now that Khan Academy is our family's school, we all learn, practice, and check our progress there. Here are my charts from this week, for time spent/points earned and subjects practiced: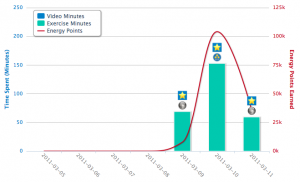 I can also track my daughter's progress as she covers different math topics: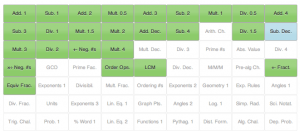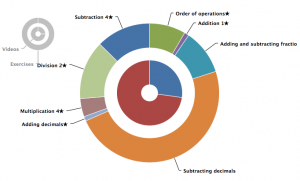 It looks like she's been spending a lot of time on subtracting decimals, and hasn't mastered it yet. Maybe I'll check in with her today to see if I can help. In addition to facilitating self-education in a fun way, Khan Academy makes this kind of granular insight into student understanding beautifully clear.