Why you are not gonna reach our telephone
October 12, 2011
This is the first of a series of posts to give you a sneak peek behind the scenes at Quantified Self Labs, for a bit of flavor on how we work.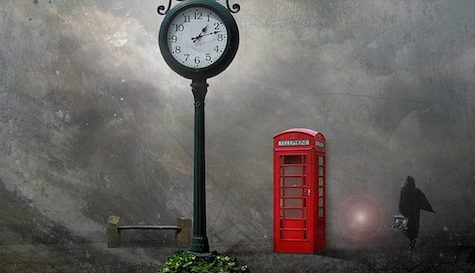 In case you're thinking about it, it's best not to try to reach us by phone or ask us to schedule a call. It's nothing personal, and we'd love to hear from you! We just don't use phones unless absolutely necessary (and I don't use phones even then).
So how do we get things done? First of all, email and Google Docs can go a long way, and are usually sufficient to make progress on most things.
If a real-time conversation really needs to happen, Google chat works surprisingly well for 2-, 3-, or 4- person chats. It's fast and clear, everyone can talk and think at the same time, and you have a helpful transcript of the chat when you're done.
Phone calls are low-bandwidth, often hard to understand because of poor reception, and if there are more than 2 people involved, you can be pretty sure the others are checking Twitter instead of listening.
Chatting takes a bit of getting used to for some people, but they usually get the hang of it pretty quickly and are surprised to learn how much smoother it is. We've even converted some die-hard phone people to chatters! And we feel much more peaceful and happy working without phones. So if you ever send us a note and ask us when we can schedule a phone call, please don't be upset or confused when we say: "we don't use phones." Consider yourself part of an experiment in making collaboration more effective and pleasurable.
(Thanks to Craigslist for partially inspiring this idea, and thanks to h_k_d for the beautiful picture.)
In future Lab Notes posts, I'll write about how and why we minimize meetings and presentations, how we keep our finances super lean, and why we're very gentle with ourselves. Anything else you want to know about QS Labs? Feel free to ask in the comments below.